Have you ever wondered what JayDaYoungan's net worth is? He was a very popular, young, upcoming rapper and definitely had quite the story behind his wealth.
Starting out in the streets of Louisiana, the young boy had built something out of nothing. Unfortunately, on July 27, 2022, JayDaYoungan died in Louisiana after being shot outside of his home.
At the time of his death, the net worth of JayDaYoungan was $1.5 million. In this post, we'll show you how he became successful and what you can learn from his story.
Table of Contents
Early Life
Javorius Tykies Scott, better known as JayDaYoungan, was born on July 15, 1998, in Bogalusa, Louisiana. He grew up with both his parents but spent much time with his grandmother as well.
For much of his life, his dad was in and out of prison for several misconducts. His mother was in the army.
When she would deploy on missions, he would then spend his days at his grandmother's house.
Interestingly, Bogalusa only had a population of fewer than 12,000 people. This made for both a lack of activities to do and a larger focus on gang and street life.
JayDaYoungan recalls turning to music as his outlet for both emotional and mental pain during these times.
Additionally, staying in the studio allowed him to stay out of jail. Considering his father was consistently in jail, the young boy strived to learn from his father's mistakes.
In the eleventh grade, JayDaYoungan recalls first beginning to make music. At first, he would need to drive to the nearest local studio booth several hours outside of his small town.
Here, the young boy had a natural talent for lyricism and quickly drew local attention. After a serious talk with a recording manager, JayDaYoungan began uploading his music to SoundCloud.
Career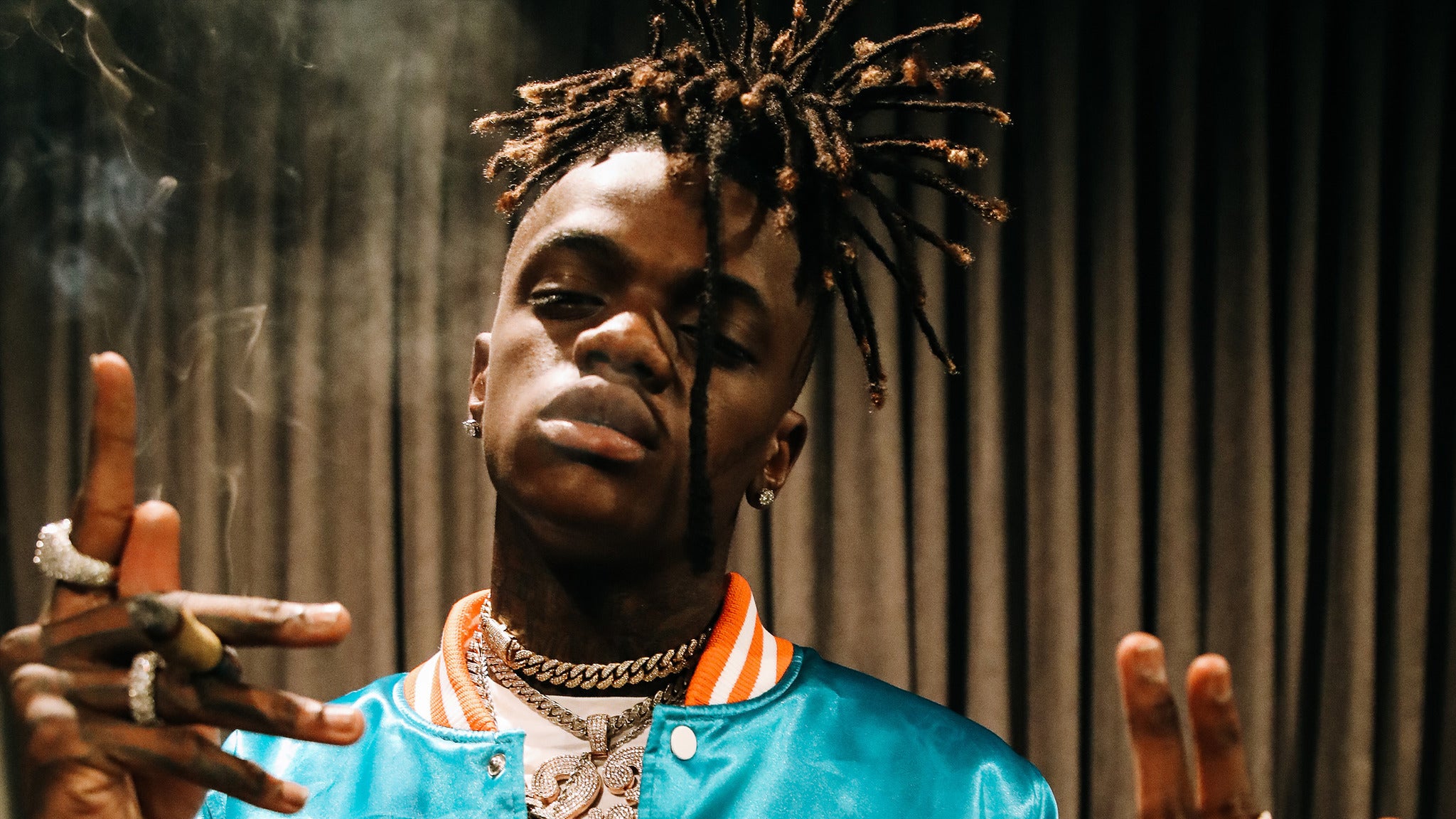 By taking the risk of putting his music out there on SoundCloud, the rapper quickly blew up in popularity.
Before he knew it, his top tracks, including "23 Island", "Elimination," and "Catch Me In Traffic," were receiving several million plays.
Now, understanding the power of social media marketing, JayDaYoungan turned his efforts to YouTube.
The young star reached his first massive commercial success in 2018 when his music video for "Interstate" broke four million views in just a few days.
This incredible accomplishment landed the artist a spot on the XXL Freshman List in 2018.
The XXL Freshman List is an elite group of rappers chosen annually that had seen a breakthrough in popularity that year.
Other popular artists, like Lil Uzi Vert, also saw their careers change massively after joining this list.
And sure enough, that's exactly what happened to JayDaYoungan.
Following his membership in the freshman list, several music labels reached out to the young boy in hopes of establishing a partnership.
While he definitely received a ton of intriguing offers, he decided to go with the famous Atlantic Records at the end of the day.
Musical Style
One of the biggest reasons JayDaYoungan was able to blow up so quickly was because of his very unique approach to rap.
While his style resembles several other great artists today, he does an excellent job of differentiating his approach enough to where it uniquely fits him.
His flow resembles artists like Polo G, and NBA Youngboy, who have also seen massive commercial success in recent years.
Additionally, his fans love his music because of how raw and unfiltered it is. Especially in today's day and age, it seems like we see beauty lenses and filters on everything.
JayDaYoungan's grimier, real-life lyricism approach worked excellently for him for this reason.
JayDaYoungan Net Worth
At the time of his death, JayDaYoungan had a net worth of $1.5 million.
It is fair to mention that the young rapper had only had two or three commercially successful years, so it's very likely his net worth would have grown much larger.
Most of his earnings came from album sales, merchandise, tour sales, and streaming royalties.
Key Takeaways
Never Give Up
Growing up on the south side of Louisiana, JayDaYoungan had several negative distractions growing up.
While succumbing to these pressures could have been easy, he kept his head down and never gave up.
Similarly, we should strive to move with determination and purpose to accomplish anything.
Let Your Passions Be Your Escape
We may often feel trapped, sophisticated, or enclosed by our immediate surroundings. If this is the case, it's usually best to let our passions and talents help us form an escape if need be.
Like JayDaYoungan, we can use this to help grow our talents stronger.
Social Media Is Key
In today's day in age, social media is arguably everything for influencers trying to make it big. JayDaYoungan understood this early in his career and saw massive commercial success because of it. Similarly, leverage social media and the internet in every way you can!