Have you ever wondered what the net worth of Lionel Messi is? Well, as arguably one of the best soccer players of all time, the man has quite the story. Lionel Messi has proven to be impressive both on and off the field, and in this post, we'll show you exactly how he rose to stardom, and how he achieved his $600 million net worth.
Early Life
Lionel Messi was born on June 24, 1987, in Rosario, Argentina. Messi was not originally wealthy by any means. His father was a factory steelworker, and his mother was a cleaner. Because of this, Messi learned the importance of hard work from an early age. Ever since he was a child, the boy always loved soccer. Like most with wild dreams, he aspired to one day be a professional. After all, this would be a huge assist to both him and his family at the time.
While Messi's talent was undeniable, the young talent had one major problem. At the age of 11, he was diagnosed with growth hormone deficiency (GHD). This was a condition that stunted his growth. While this didn't directly affect his play, it did turn away a lot of local coaches. This didn't stop the young talent from training hard every waking day.
Lionel Messi Arrives at Barcelona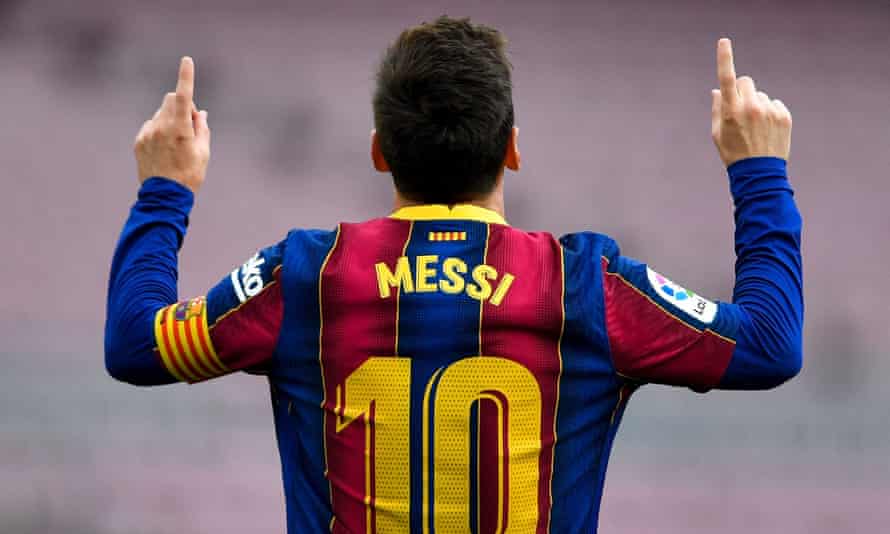 The soon-to-be prodigy quickly looked for competitive opportunities. Eventually, Messi was given a trial with F.C. Barcelona in which the coach was very impressed. He was so impressed that he actually wrote Messi a contract on the spot, on a piece of napkin paper! On top of this, Barcelona offered to pay for his GHD treatment, normally costing a fortune. Without hesitation, Messi agreed. Messi moved to Barcelona with his father and became part of the prestigious FC Barcelona youth academy.
Messi quickly proved he was a force to be reckoned with. He was given his first appearance in the 2005 season becoming the youngest player to score a league goal. In 2006, Messi was part of the double-winning team which won both La Liga and the Champions League. By the age of 20, Messi became Barcelona's primary striker. He scored 14 goals in 26 games that same season, a very impressive start.
From 2009 to 2019, Messi has won six Ballon D'Or's with Barcelona! This is the golden ball award given to the best player in the world in that season. On top of this, in eight of the thirteen seasons Messi has played, he has been the undisputed top scorer. Considering arch-rival Cristiano Ronaldo played in the same league during this time, this was truly an impressive feat.
In March 2021, he became the second player ever to score 100 Champions League goals. His efforts this season have lead Barcelona to the quarter-finals for the eleventh consecutive season. While Lionel Messi's current future with the Spanish club is unclear, there is no doubt he has left a remarkable mark on the club.
Lionel Messi Joins Adidas
This partnership with Adidas may have been one of the best decisions Lionel Messi has ever made. In the Summer of 2006, the Argentinan star signed a five-year $400,000 endorsement deal with Adidas. At the time, this was $300,000 more than his previous deal with Nike! Also, this put Messi in the same circle as Beckham and Zidane, two other Adidas signees. His skills have always brought great net worth growing opportunities.
In March 2013, we saw the release of Messi's new signature f50 featuring his exclusive logo. Surprisingly, only one other soccer player before Messi was given this luxury. This was a testament to just how good Lionel Messi had become. Therefore, his Adidas deal became constantly renewed. Included, were several opportunities to feature in Adidas advertisements.
Throughout his time with the brand, Messi saw himself starring in countless big-budget advertisements. The "Nothing Is Impossible" campaign particularly put Messi in an even greater spotlight. Regardless, it's undeniable that Lionel Messi joining Adidas was a huge jump to his net worth.
Lionel Messi Net Worth 2021
As of 2021, Lionel Messi boasts a net worth of $600 million. With this net worth, he is now the third richest soccer player of all time! In Lionel Messi's new Adidas contract, the star was granted $10 million a year for the rest of his career. This net worth has allowed Lionel Messi to not only be lucrative, but wise in where he stores his money.
Messi's prime piece of real estate is an old home 16 miles outside Barcelona, in the town of Castelldefels, which has a view of the Catalan mountains. He also owns a one-zero eco house that is designed and custom-built by a famous Spanish architect. Messi has spent $2,000,000 just on renovation for his home! Lionel Messi also enjoys traveling in his private jet. The jet includes a kitchen, two bathrooms, and 16 seats, and is valued at $15,000,000!
Key Takeaways
Hard work always beats talent: While Lionel Messi was certainly talented, the star player also worked very hard. His persistence to be the best led him to the position he is in now. Whether it be morning training sessions, or additional hours on the ball, Messi knew what he had to do. Don't ever be discouraged by the idea that you aren't "talented" enough. Everything great in life can be achieved with hard work!
Leverage your personal brand: Without Adidas, Lionel Messi net worth would be significantly lower. Messi understand the power of leveraging your personal brand. Especially in today's day, it has never been easier to build and scale an online brand. Once we've achieved a level of scaling success, we can then start to leverage that influence. This can come in the form of endorsements, affiliate relationships and much more!
Your beginning is not your final destination: Similar to Messi, many of us may not have come from super wealthy backgrounds. Whether that's the case or not, it's important to note that the our starting lines do not have to be similar to our finish line. With hard work, dedication and passion, anything can be accomplished in this world.